Congratulations to HomeTech High School Student of the Month, Elaina Davis. Danya Reynolds nominated Elaina because it is a pleasure having her as a student. She comes to class eager to learn and is always an active participant! In Biology, she volunteers often and loves to participate in labs and demonstrations. She is a friendly and responsible person who works hard on her assignments and completes them with care. Elaina has a bright future ahead of her. So proud of you, Elaina! A special thank you to Red Lion Pizza in Magalia for supporting HomeTech students!!!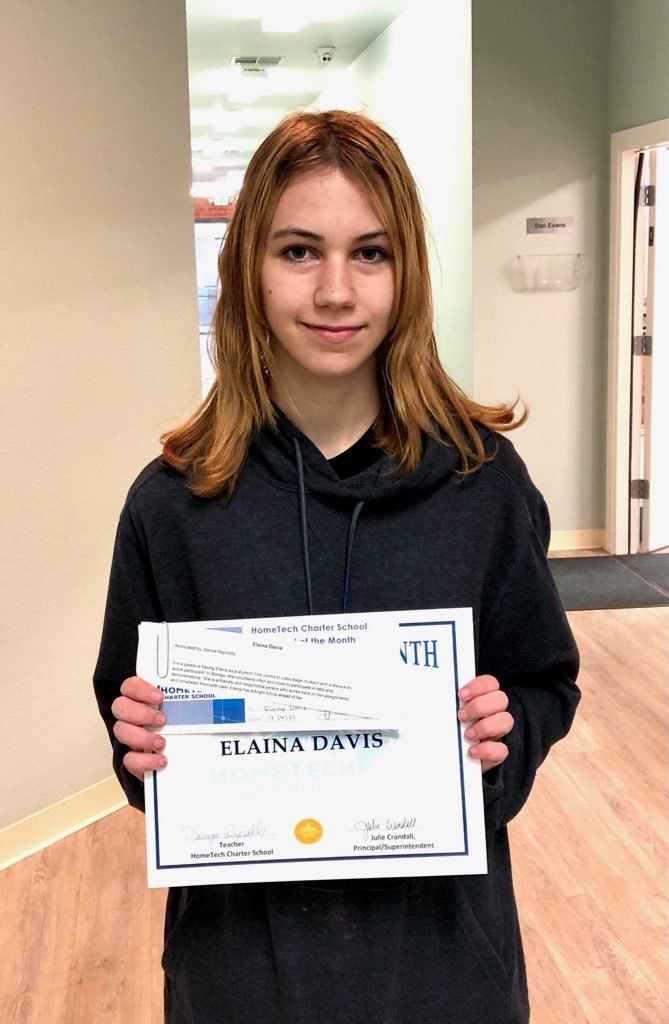 Madison Bray is one of HomeTech's High School Students of the Month. Nominated by her Culinary Arts and Algebra teacher, Danielle DiPietro-Hawkins, Madison is a thoughtful and sincere person, and has been motivated throughout the Fall semester to go above and beyond what's been asked of her. In Culinary Arts, she's contributed multiple recipes-which turned out amazing and everyone loved! Outside of class, along with her Mom, she used her culinary skills to prepare dozens of pumpkin cheesecakes to share with friends and colleagues. In Algebra, Madison consistently finishes her work on time and opts to complete all extra credit that is offered, having maintained an A+ for the entire semester. During class, she's engaged and diligent and is always a pleasure to work with! Congratulations, Madison! Thank you to Red Lion Pizza in Magalia for generously donating pizza and a drink for our Students of the Month!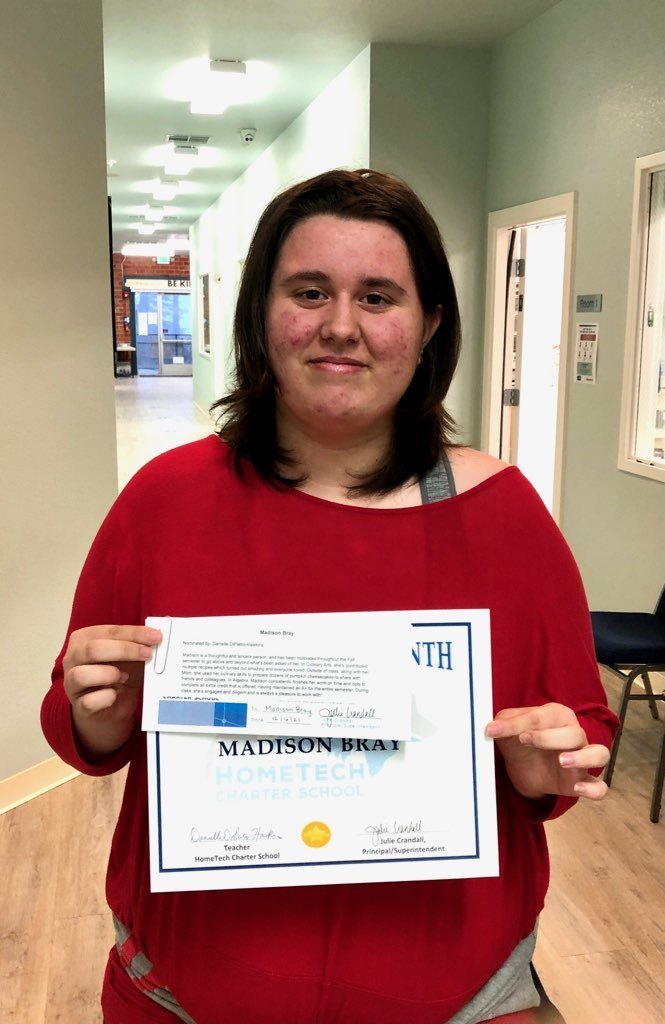 Congratulations to Ben Morris, HomeTech's Middle School Student of the Month! Martin Svec nominated Ben because he demonstrates a willingness to learn and engage with class content, but also takes his work a step further, pushing into new areas of learning -- not settling for the least amount of effort. In addition to his stellar work in Social Studies, Ben embodies a strong sense of positive character that is respectful, humble, and attentive to those around him. A special shout out to Red Lion Pizza in Magalia for generously donating a pizza and drink for each of HomeTech's Students of the Month!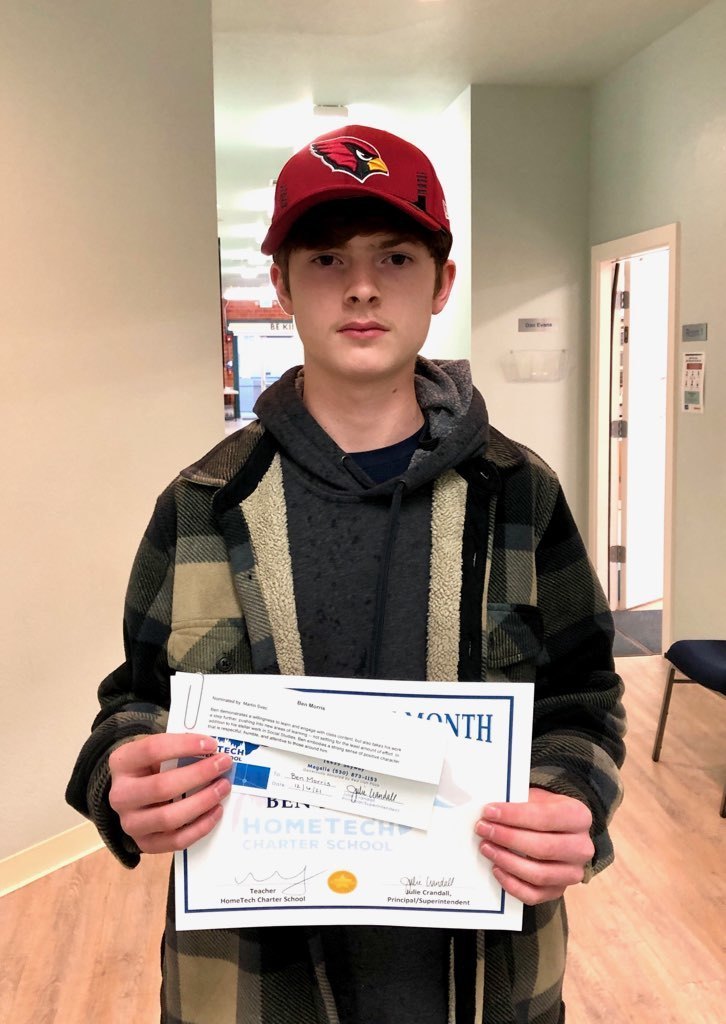 HomeTech's K-8 students, parents, and teacher, Nora Reale, enjoyed a guided tour and hands-on activities at the Gateway Science Museum!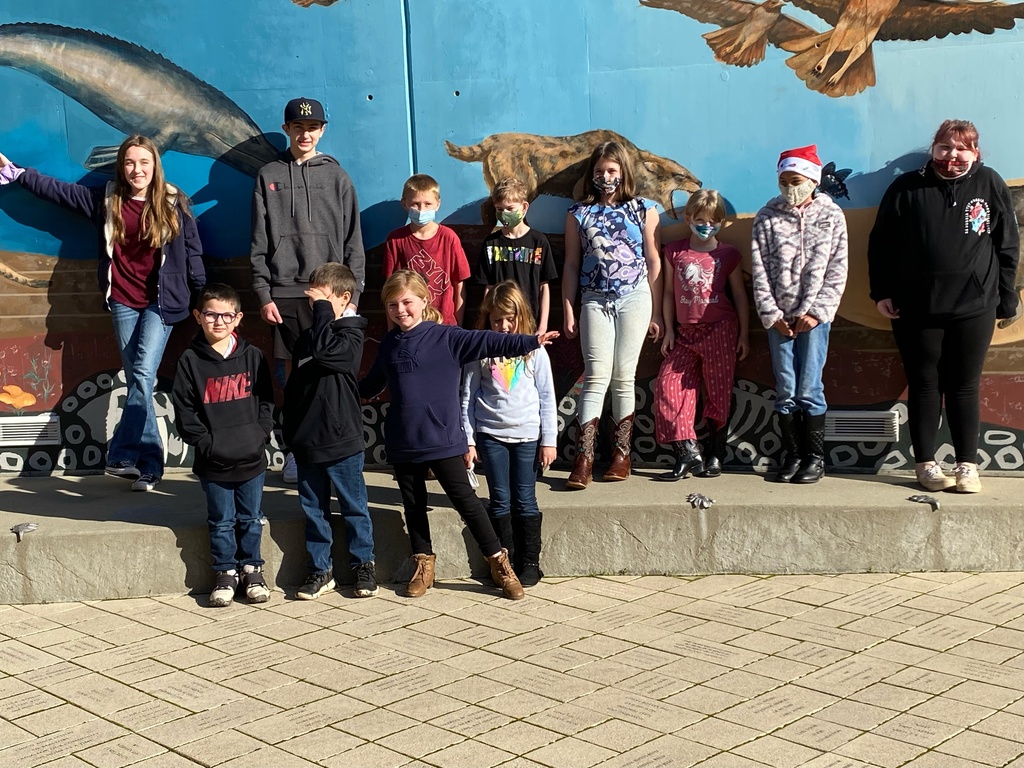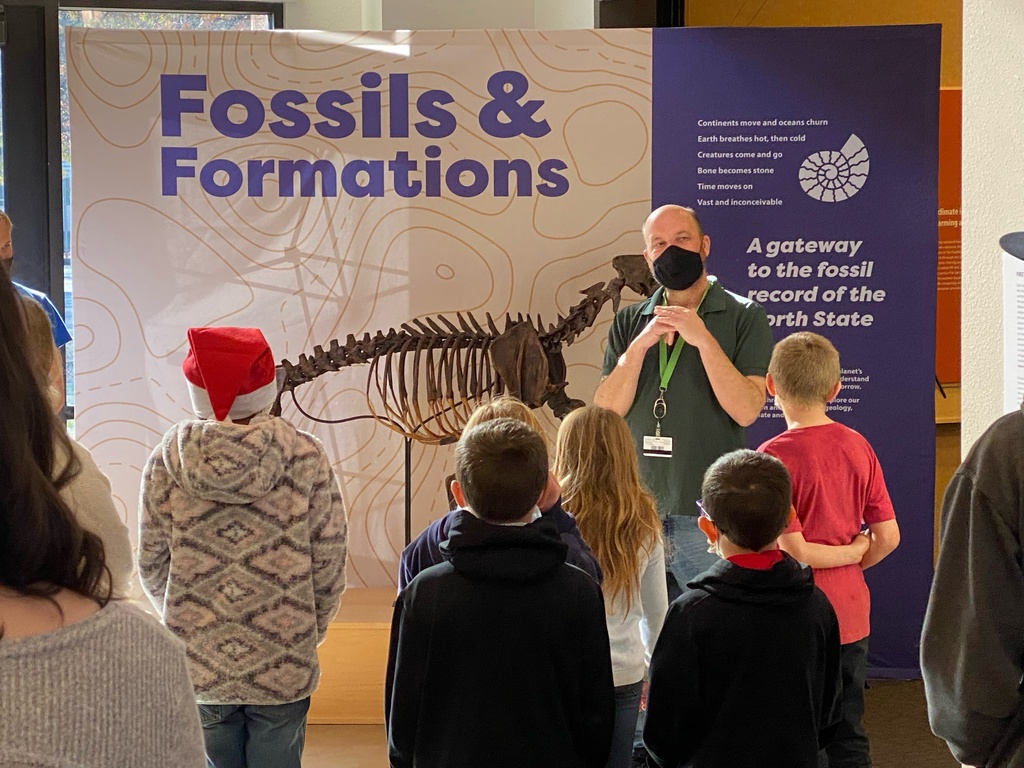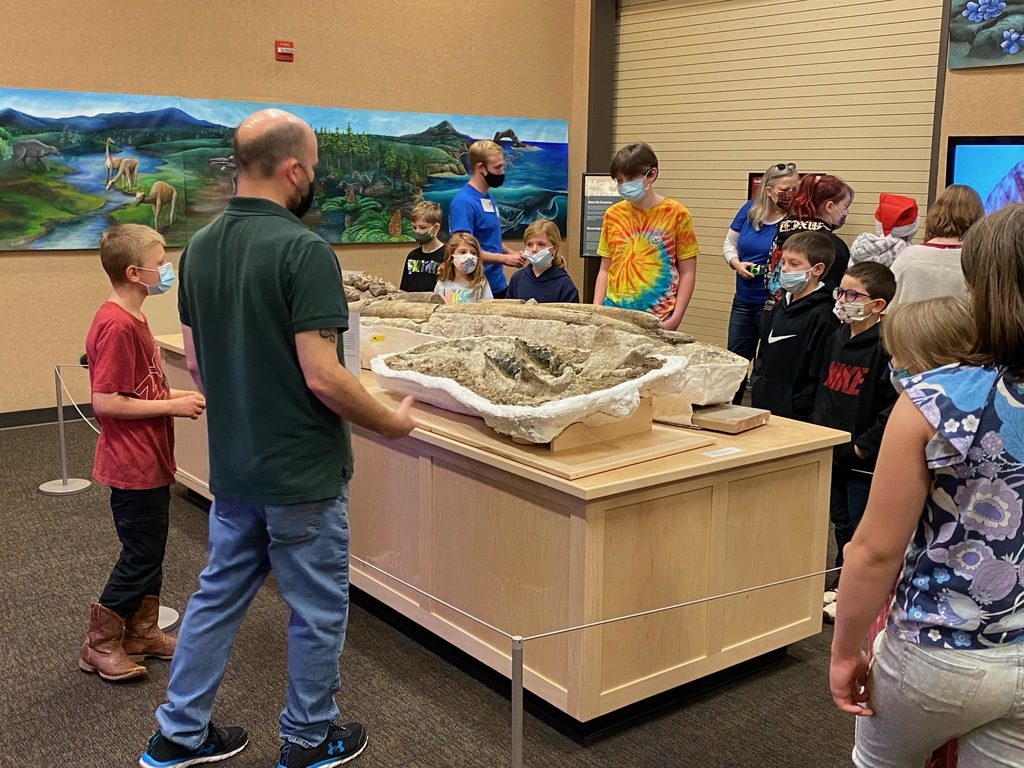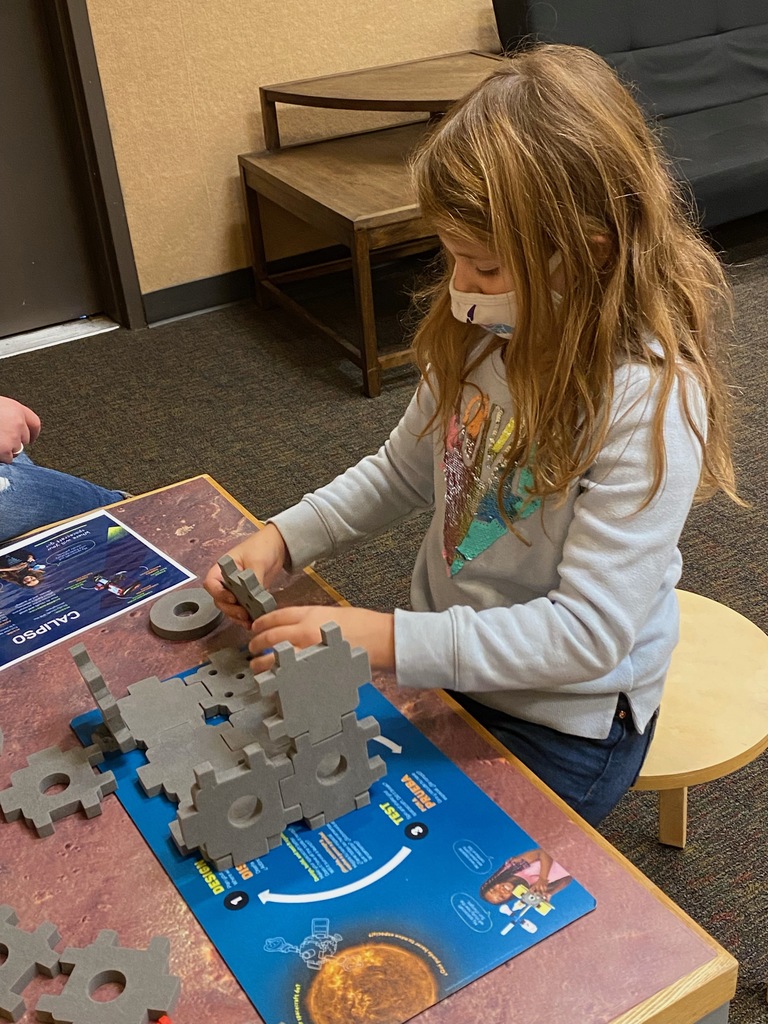 Noah Stevens is HomeTech's Student of the Month! Nominated by his teacher, Nora Reale, because Noah is a diligent student. He completes all his school work carefully and on time. Not only that, Noah is kind and helpful. He will offer his help to anyone who needs it. A special "thank you" to Red Lion Pizza in Magalia for generously donating a personal pizza and drink to each Student of the Month at HomeTech!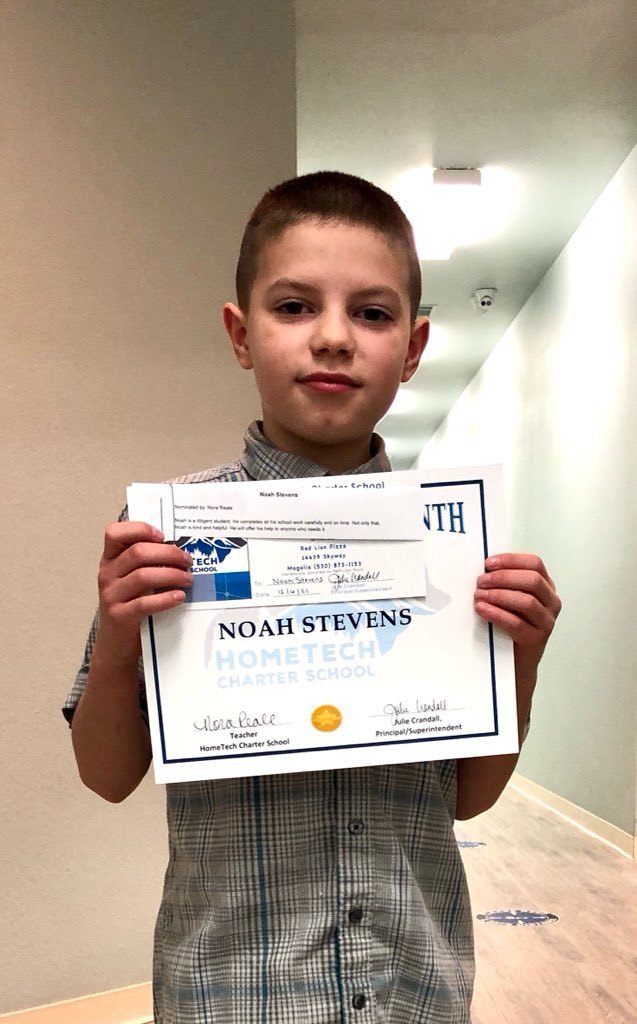 Congratulations to Autumn Dutro who was awarded Student of the Month! Autumn is a senior at HomeTech. Nominated by Julie Crandall, "Autumn has done an amazing job as our Elementary and Middle School Ceramics Teaching Assistant. She has planned ceramics projects for our younger students, shows patience and thoughtfulness, and she is dedicated and reliable. Her attendance in Government and work completion in both Government and Economics shows she is a mature young woman ready for the world!" Autumn was also nominated by her English teacher, Tina Hamm who writes, "Autumn has an inquisitive mind, a confidence in her own voice, and a depth of spirit that far exceeds her age. This old soul may be one of our brightest hopes for the future. Her intellect and passion will undoubtedly make a positive impact on the world as it has on all of us at HomeTech." A special thank you to Red Lion Pizza who donated pizza and drinks to all of HomeTech's Students of the Month!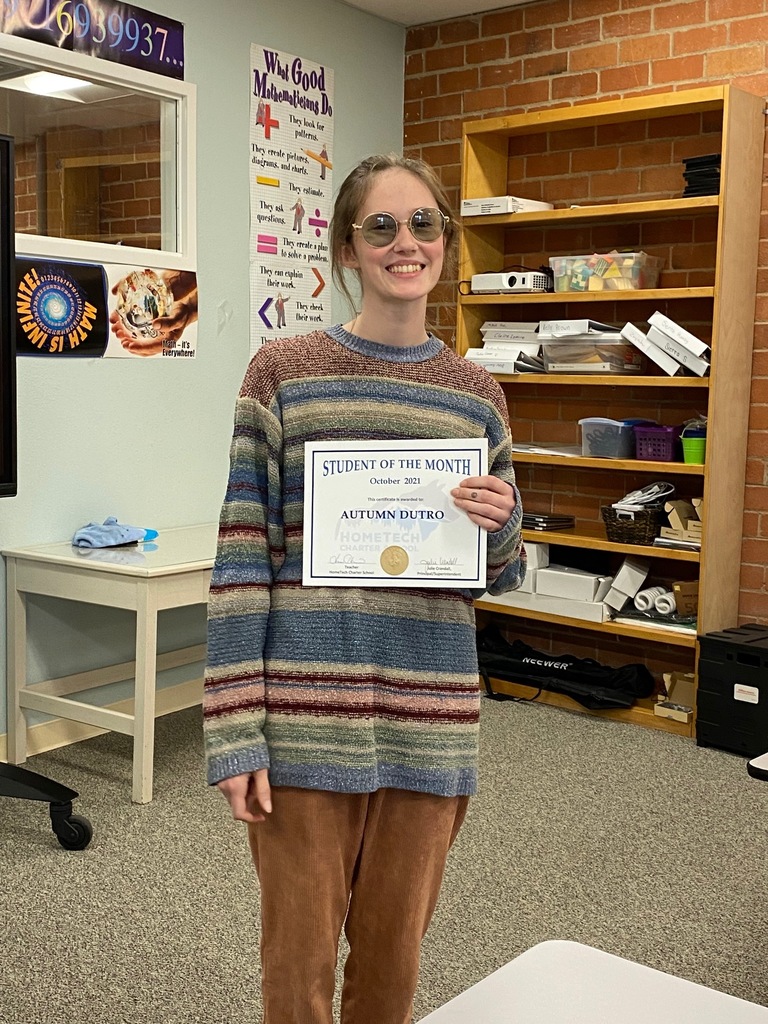 Sierra Hamby is a fabulous student at HomeTech. In fact, 2 different teachers nominated her for this recognition! Danya Reynolds comments, "Sierra is a kind, self-motivated student who fully engages in her Algebra class. She actively participates during class, she is patient and helps others and she also has a natural teaching ability. Sierra is a wonderful addition to our class." School Counselor, Aquina Seher, wrote, "Sierra is a polite, conscientious student. She does what is required and then does extra. Her work ethic assures me that she is learning much from her classes. I appreciate too that she listens well and is a positive influence on her peers."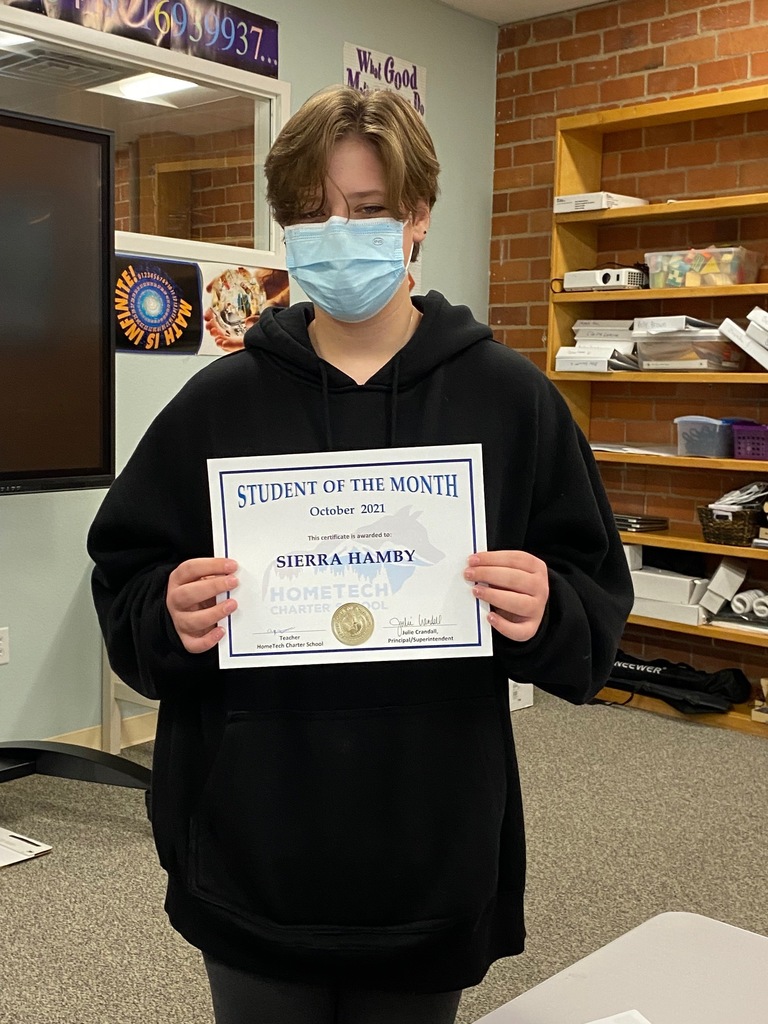 Congratulations to Jayden Stevens, HomeTech's Student of the Month! His advisory teacher, Danya Reynolds, nominated Jayden because he is a kind person who cares about people and school. She meets with him every week and is always impressed with his determination to excel in his classes. He is very responsible and is always on time to his classes and meetings. He puts forth his best effort when working with his teachers and he always has a positive outlook.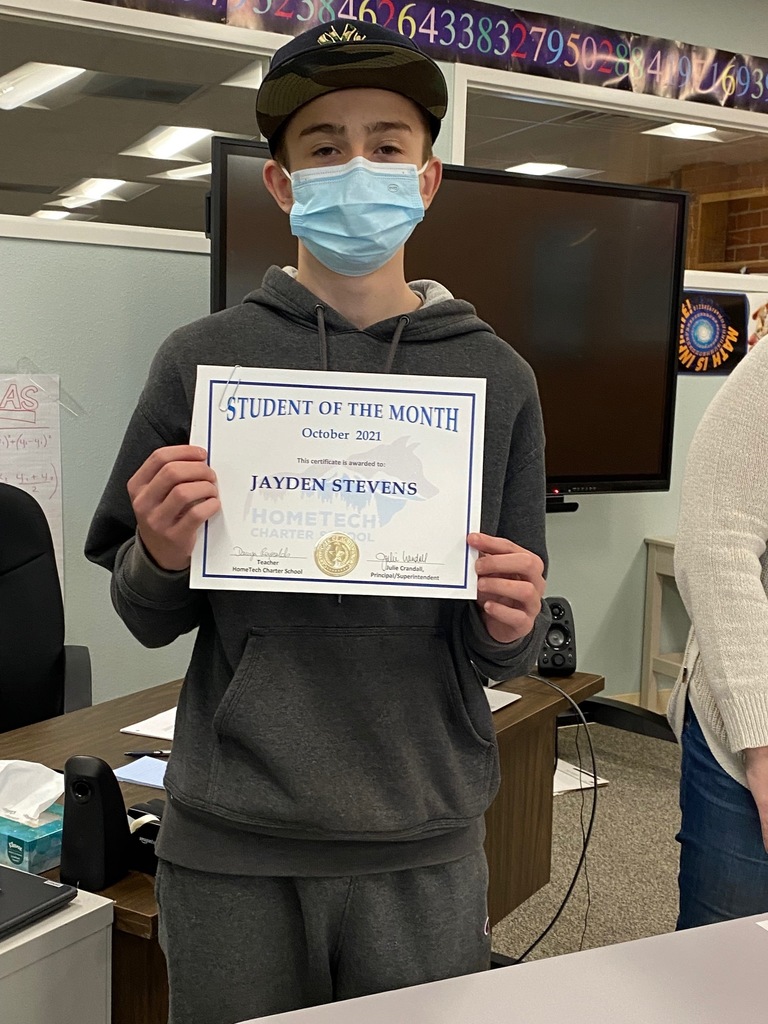 Veterans Day - No School on Thursday 11/11
HomeTech Charter has homeschool options (K-6), Independent Study (grades 7-12), and our hybrid program with classroom instruction combined with independent study (grades 7-12). Choose the option best for your student!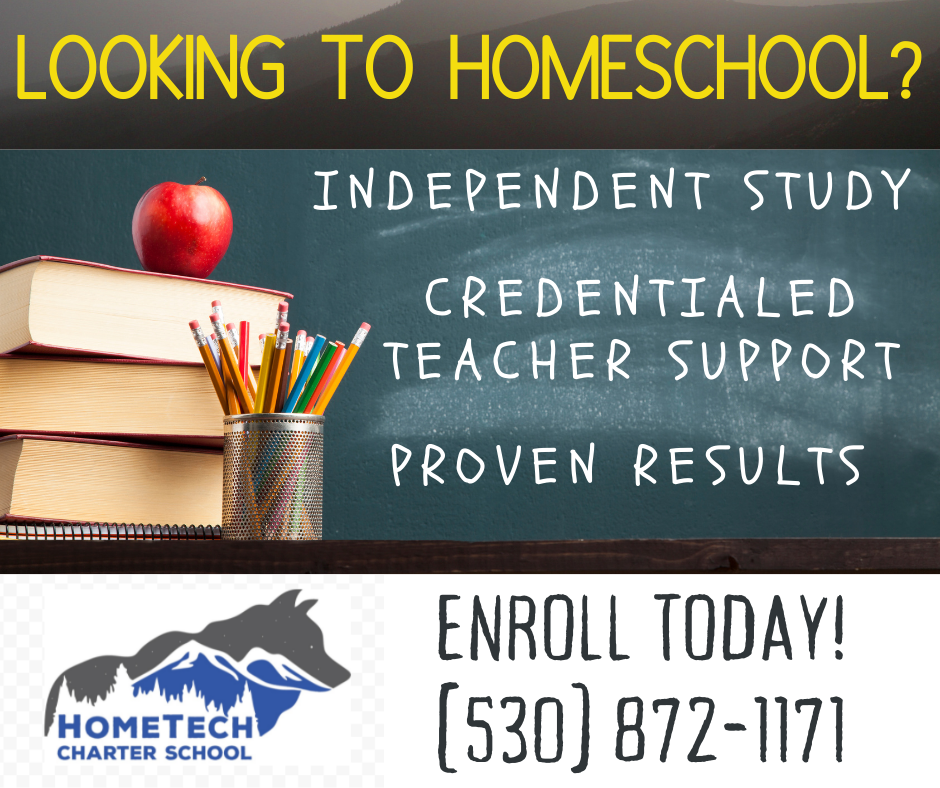 Military Guest Speaker, David Lemire, presented to HomeTech's College and Career class today. Students learned about military options after graduating high school. Thank you for your service, David!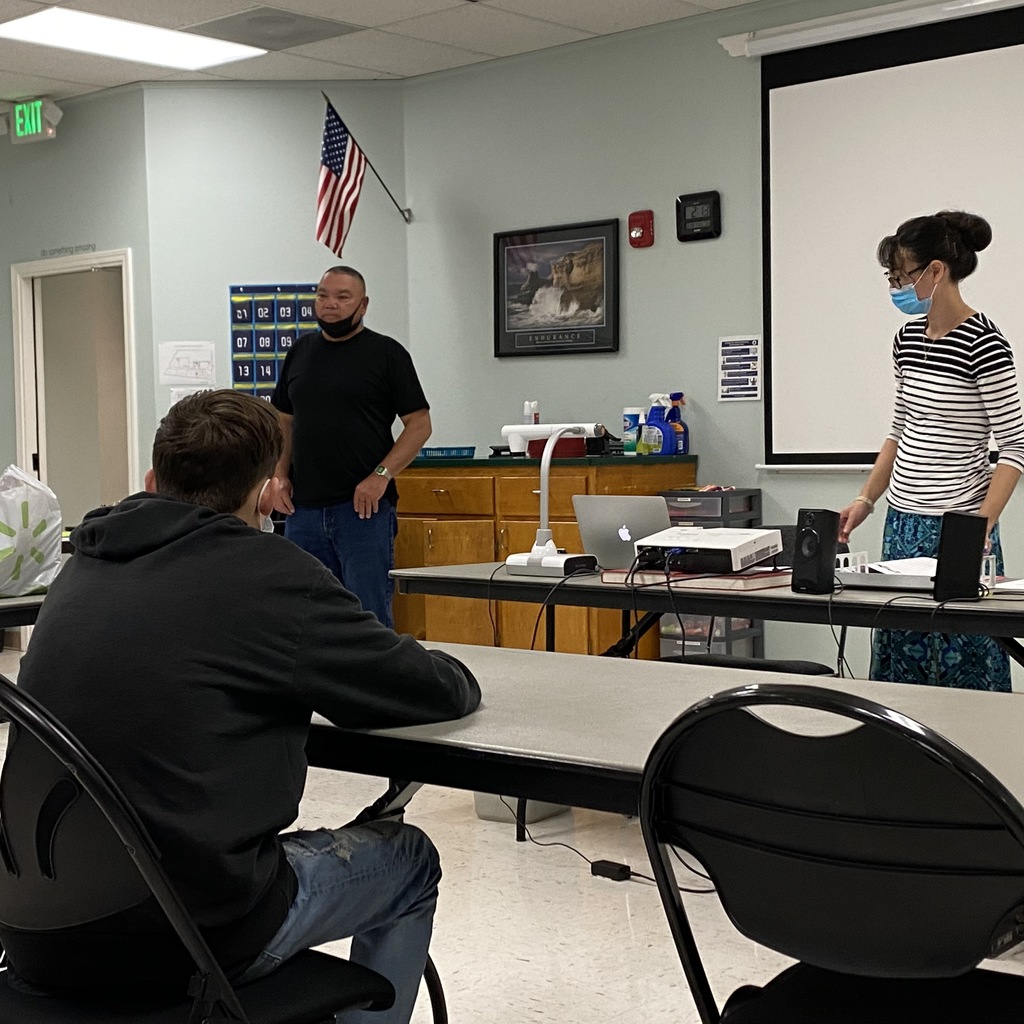 HomeTech's Elementary Students had a blast at the pumpkin patch despite the wet weather last week!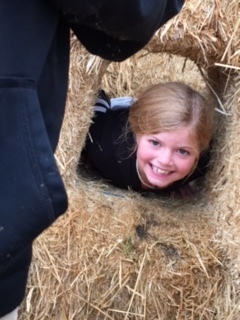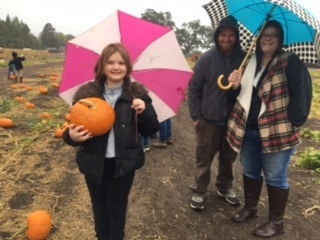 Power is back on at HomeTech! Classes will resume at 12:00 noon today.
HomeTech and parts of lower Paradise are without power this morning. Class will be cancelled this morning with hopes of resuming by 12:00 noon (per PG&E estimated time of restoration). I will update you as soon as more information becomes available.
HomeTech will be open for classes today. Our power is on as of 6:15 8/18/21 and our PSPS has been cancelled for 8/17 - 8/19. Please note that elementary and middle school ceramics will begin on Wednesday, September 8.
HomeTech's New Elective Teacher - Danielle DiPietro-Hawkins Danielle, who grew up in Paradise, currently lives in Chico with her husband and two children. With 20 years of teaching experience, including one year of teaching electives at HomeTech, she's excited to return, and to connect with students in a variety of disciplines. Her specialties include world languages, specifically Spanish and Italian, as well as dance, fitness, and promoting Social Emotional Learning in the classroom. Danielle will be teaching Introduction to Spanish, Culinary Essentials, and Fitness as well as the Middle School Electives and Elementary Enrichment. Welcome to HomeTech Danielle!
HomeTech Welcomes School Counselor, Aquina Seher. Aquina spent her earliest years on the East Coast. She then lived in Japan until she moved to Southern California. After graduation, she spent most of her time in the Central Valley. Her diverse experiences with K-12 students include several years of tutoring, substitute teaching, and school counseling. She loves supporting students through counseling most. She is excited to work with HomeTech students in tandem with the wonderful staff and to begin counseling in a new city and small school environment! Welcome to HomeTech, Aquina!!!!
AB 104 now provides options to families such as: *redoing a grade level *Pass/No Pass grading *Exempting some graduation requirements To learn more, visit
https://www.hometech.org/page/ab-104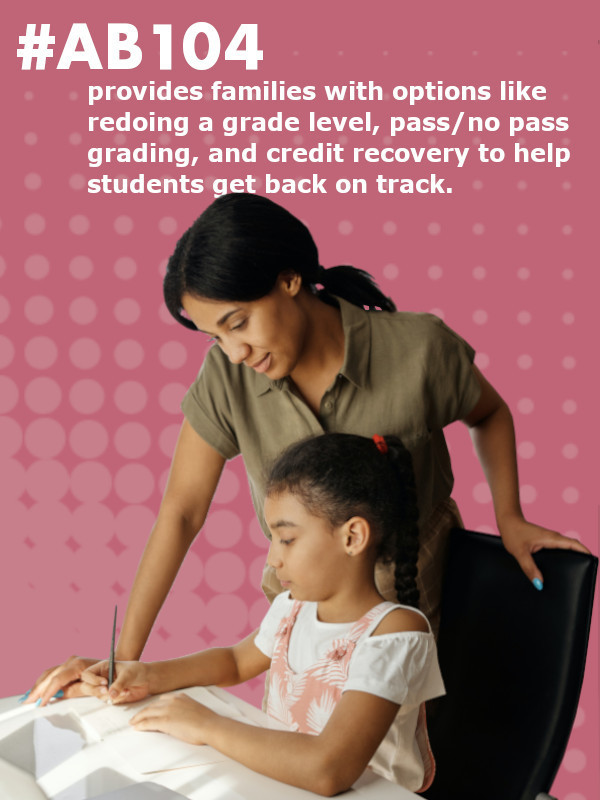 Good morning, this is Julie Crandall, the new Principal of HomeTech Charter School. I wanted to let you know about an exciting opportunity for parents. We currently have two parent openings on our Board of Directors. This is an opportunity to help shape the future of HomeTech. I would like to invite any parent who may be interested in serving on our Board to complete a Statement of Interest. This one page form can be found on our website or picked up in our office. Once completed, please return it to Danielle in the office by Tuesday, July 13th. Once candidates are identified, ballots will be available on Thursday, July 15th. Ballots must be received in our office by 2:00 p.m. on Friday, July 30th. Parents should vote for the candidate of their choice. The parents who are elected will be seated on our Board during the August 9th board meeting. If you have any questions, please call Danielle or myself at 872-1171. Thank you, and I hope you have a wonderful rest of your summer!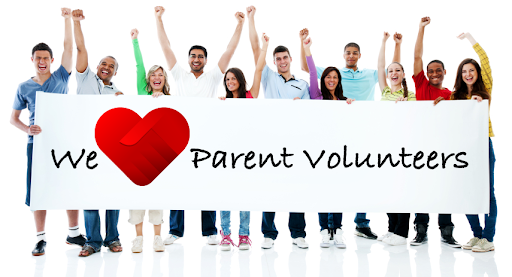 HomeTech is excited to introduce its new Principal/Superintendent, Julie Crandall! Julie brings to HomeTech her many years of teaching and administrative experience as well as a bright vision and innovative and collaborative goals for the future of HomeTech. Welcome, Julie!