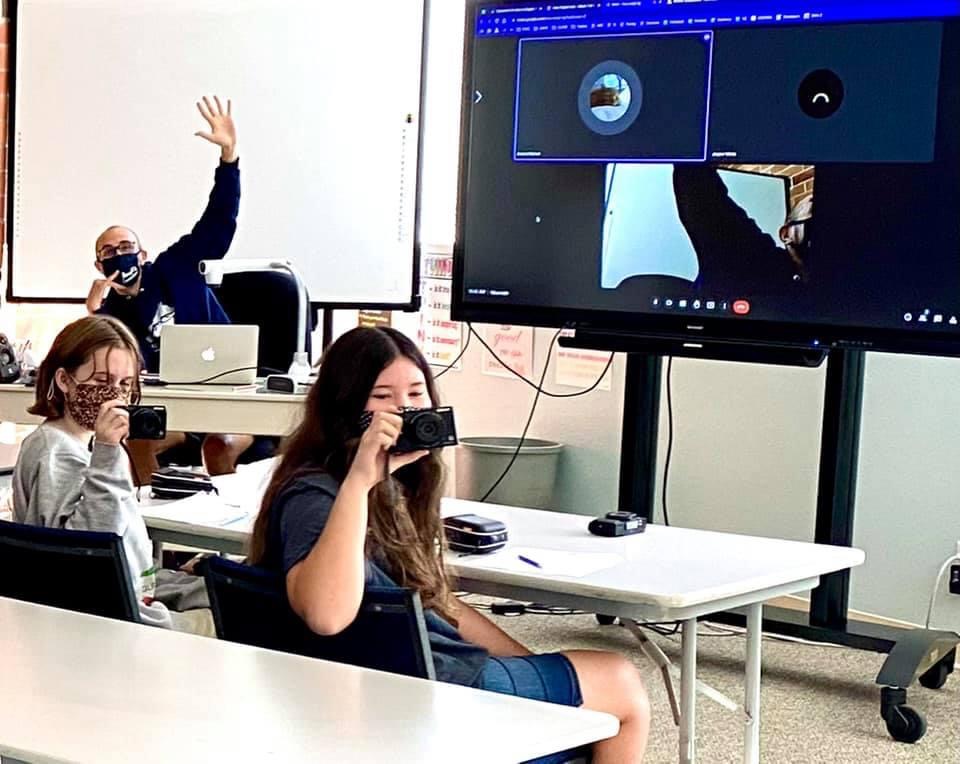 In this course we will learn about the basic properties of clay. Plasticity of clay versus leather hard clay. Bone dry versus bisque fired. We will also learn different glaze techniques and the difference between glaze, underglaze, and overglaze. We will also learn basic building techniques: pinch forming, building with slabs, building with coils. Several small projects will be assigned for you to explore and experiment with. We will also cover wheel throwing on the potters wheel and the student will be given the opportunity to "throw" pottery. The student will learn how to "center" and "throw" on the potters wheel and how to trim the bottom to create a well formed bowl. During the second semester we will move into a more artistic mode. We will study different ceramic artist and move into projects that will allow your skill and creativity to shine through.
Students will engage in activities that promote both physical and mental health, such as yoga, cardio workouts, and meditation exercises. Cardio workouts may include circuit based workouts, dance, games and walking. Each student will develop personal fitness goals for each semester, and keep a log of their own fitness activity each week.
Intro to Digital Arts is an introductory course that explores the basics of three main areas: photography, videography, and web design. This class is intended to act as a prerequisite for Intermediate & Advanced Digital Arts, introducing students to fundamental concepts and skills needed to begin each of the three areas. Students will learn how to take and properly edit quality photos; capture and edit short videos; build a simple website that acts as a portfolio for work. All abilities and levels of skill are welcomed in this class - no prior experience necessary.
Students will learn safe and sanitary cooking practices, and have the opportunity to prepare and taste a variety of different types of foods. Units will be organized around specific foods. Students will be responsible for short reading comprehension assignments as well as preparing a dish outside of class at home.
This class allows the student to incorporate the things they love into a class. The student will log their weekly activities focusing on time spent on the activity and/or learning new techniques that go along with the specific activity chosen.
1-year elective course appropriate for grades 7 through 12. Students will learn basic techniques for drawing 2-dimensionl and 3-dimensional objects. This course will start off with pencil only and move toward creating drawings in color using colored pencils and/or crayons.
Students will develop a foundation in order to be prepared for Spanish 1 and subsequent levels. The class will be conversation based and organized by units which will incorporate both grammar and culture, including music, dance and food.